Since our establishment in 1959, Lyric Hifi has become a beloved fixture of Upper East Side, New York City living. For over 64 years we have offered the finest residential audio and video equipment and custom installations in the New York City area and the world.
Since closing the doors to our Manhattan and Westchester retail locations during the pandemic we decided to transition to a more agile, appointment-based, custom-installation oriented model.
Same Lyric: just better, stronger, faster.
For 65 years, Lyric has been Manhattan's premier residential custom audio, video, and automation design firm.
We fuse technology and artistry to create a truly elevated and transformative living experience. With our unwavering commitment to excellence and attention to detail, we invite you to embark on a journey where cutting-edge audiovisual solutions converge seamlessly with timeless elegance and tailored refinement.
Listening Rooms
Unleash the full potential of your music with our meticulously crafted listening rooms, where every note comes alive in stunning clarity and fidelity.
Multi-Room Audio
Extend your musical journey throughout your entire home with our sophisticated multi-room audio solutions, effortlessly syncing your favorite melodies in perfect harmony.
Outdoor Sound
Let the melodies flow outdoors, creating an enchanting ambiance for your outdoor spaces with our outdoor sound systems that deliver an immersive audio experience.
Video Solutions
Whether it's a simple yet elegant TV installation in a breakfast room, a mesmerizing mirrored touchscreen in your shower, or a captivating projection theater, our expertise in video design will bring your vision to life.
Home Automation
Empower your home with the ultimate convenience of Control4 or Crestron systems, where every decision is just a click or a voice command away. Seamlessly control your environment with ease, whether it's raising the shades, adjusting the temperature, optimizing lighting, warming up the pool, or even monitoring and unlocking doors.
Networking
Our cutting-edge WiFi solutions guarantee fast and reliable connectivity throughout your home, ensuring uninterrupted streaming, gaming, and seamless integration of smart devices.
Automated Lighting
Experience the artistry of lighting control, where ambiance and functionality blend harmoniously to create the perfect atmosphere for every occasion.
Shade Control
Effortlessly control natural light and privacy with our precise and elegant shade control systems, allowing you to create the ideal environment at any time of the day.
Home Surveillance
Rest easy with our comprehensive home surveillance systems, ensuring the safety and security of your loved ones and your property.
HVAC Control
Achieve optimal comfort with our advanced HVAC control systems, enabling you to effortlessly adjust and maintain the perfect temperature throughout your home.  
When clients entrust their homes to us they become family. With a legendary history spanning 7 decades, it is not uncommon for us to have worked with three or even four generations of a single family over the years, tending to their homes and optimizing and their multiple residences.
Lyric's distinctive style can be traced back to its founder, Michael Kakadelis, who lead the company for almost 45 years. Armed with degrees in electronic engineering from the National Technical School of Athens and the Sorbonne, Paris, Mike brought his vision to New York City in 1959.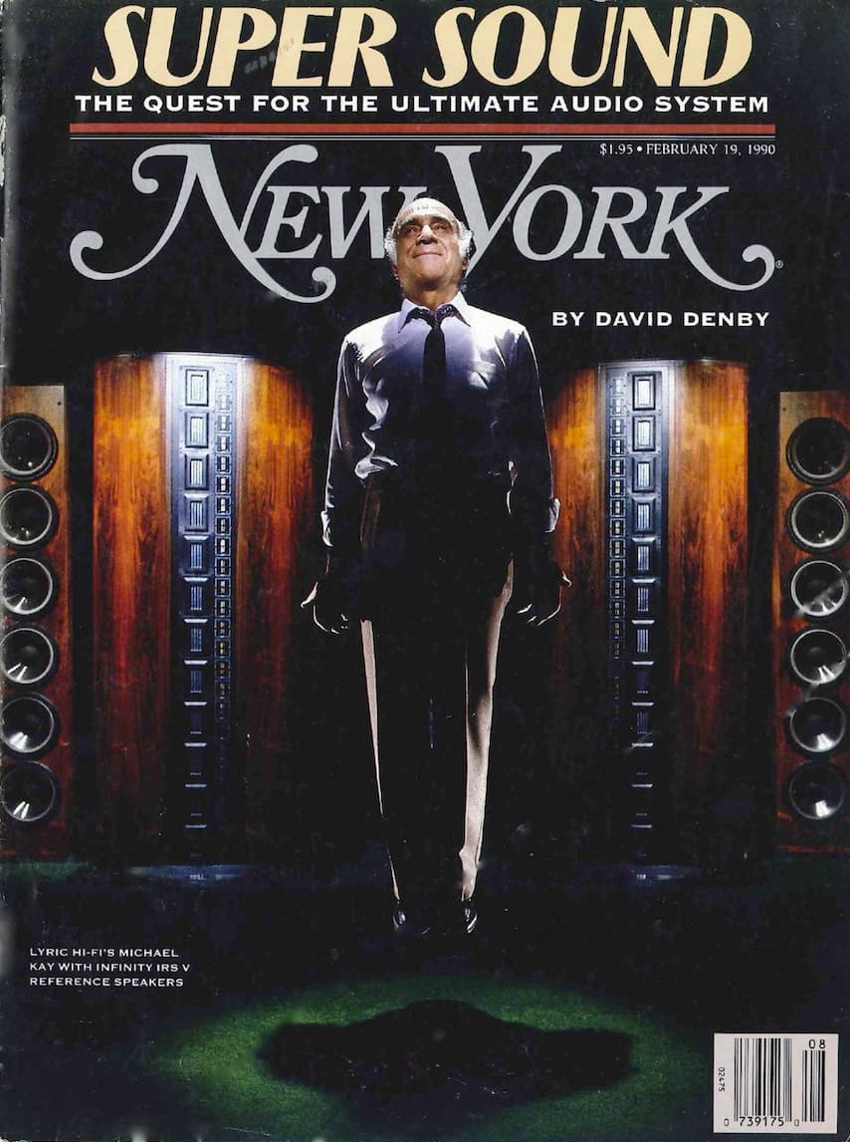 During the 1960s and 70s Lyric took the lead in designing and implementing cutting-edge home entertainment systems, whose components often had to be made from scratch. Our early clientele included influential figures in the entertainment industry such as Jackie Gleason, Frank Sinatra and Stephen Sondheim, world-renowned conductors like Leonard Bernstein and Herbert Von Karajan, as well as illustrious personalities like J. Paul Getty, Andy Warhol and Aristotle Onassis.
Throughout the 1980s and 90s, Lyric had already formed close partnerships with esteemed New York interior design firms such as Parish Hadley, Mario Buatta, Albert Pinto, collaborating on numerous residences throughout the country for distinguished families such as Astor, Rockefeller, Whitney, Mellon, and Johnson.
Under Mike's guidance, Lyric played a pivotal role in spearheading the high-end residential AV movement itself. Talented equipment designers were drawn to showcase their prototypes at Lyric, seeking our evaluation and rich expertise. Enthusiastic music connoisseurs and discerning interior designers from around the world embarked on pilgrimages to Lyric, where technology and lifestyle converged harmoniously.
In 2004, with his legacy firmly established and widely recognized among audiophiles to be the "Grand Poobah" of high end audio, Mike Kay passed the baton of Lyric's leadership to his accomplished protégés and scions Leonard Bellezza and Dan Mondoro. Having been integral parts of the Lyric family for twenty-five years, they embodied the essence and fanatic vision that had grown to define the company.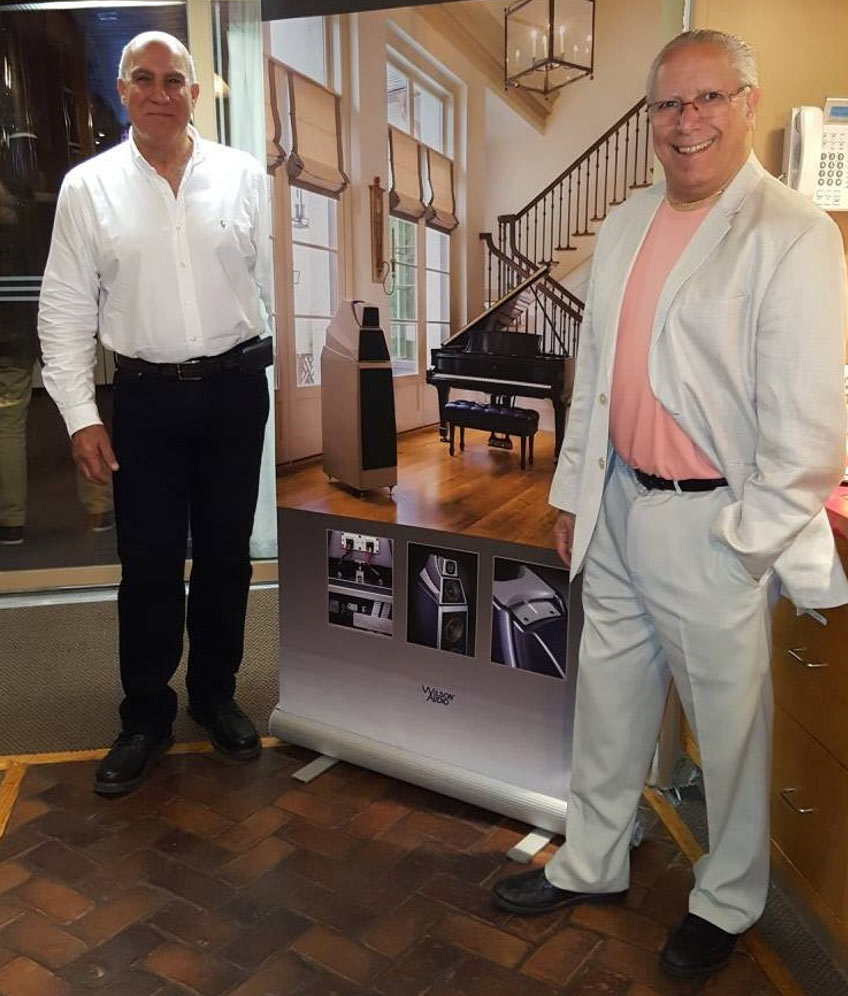 In 2020, during the height of the pandemic, Lyric made a significant transition. After almost 65 years of uninterrupted operation, our physical storefronts in Manhattan and Westchester closed their doors, evolving into its present incarnation focused on commissioned installations, consultations, and tailored services. This transformation allowed Lyric to adapt to the changing landscape while continuing to serve our esteemed clientele worldwide with the unrivaled dedication and expertise which has become synonymous with our name.
Copyright © 2023 Lyric HiFi & Video All Rights Reserved. Website by KatArt Graphics.