British Crown Jewels
You'll Find The Diamonds From Bowers & Wilkins Absolutely Dazzling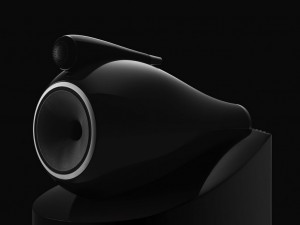 Lyric, the nation's oldest high end audio retailer, is a resource for information about these splendid speakers. Before you invest in them, be sure to visit one of our stores. When you do, you'll be able to talk to a real expert about your needs, and you'll begin to understand the Lyric Advantage. Read more about the Lyric Advantage here.
In 1979, Bowers & Wilkins introduced its original 801 loudspeaker, a giant step forward for the firm and its customers but a mere first step in the creation of what has since become an almost mythic model range.
The venerable British firm unveiled its 800 Diamond range at the January 2010 International Consumer Electronics Show and has since followed it with improved D2 and D3 iterations, each of which embodied numerous refinements and improved sonics.  These speakers mirror a long tradition of distinguished English luxury goods, such as Rolls Royce and Bentley automobiles, and clothing by Burberry and Barbour. The company's diamond dome tweeters are built into every 800 model, even the stand mounted 805, for clear, uncolored, distortion-free sound.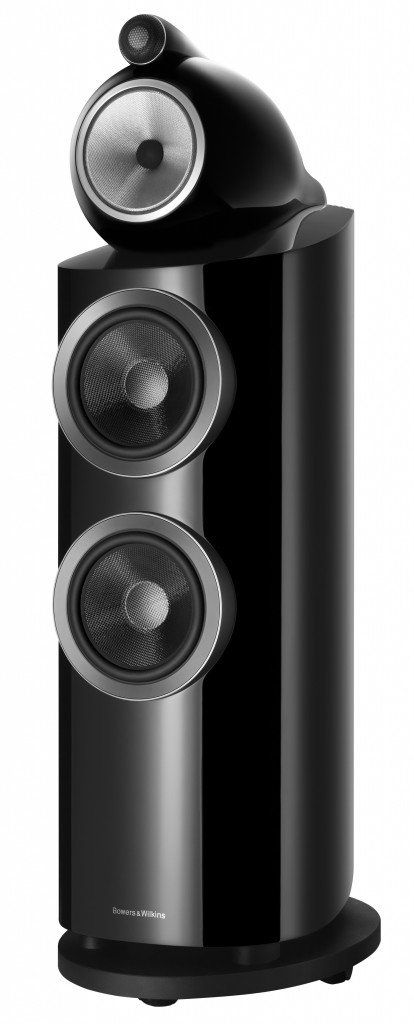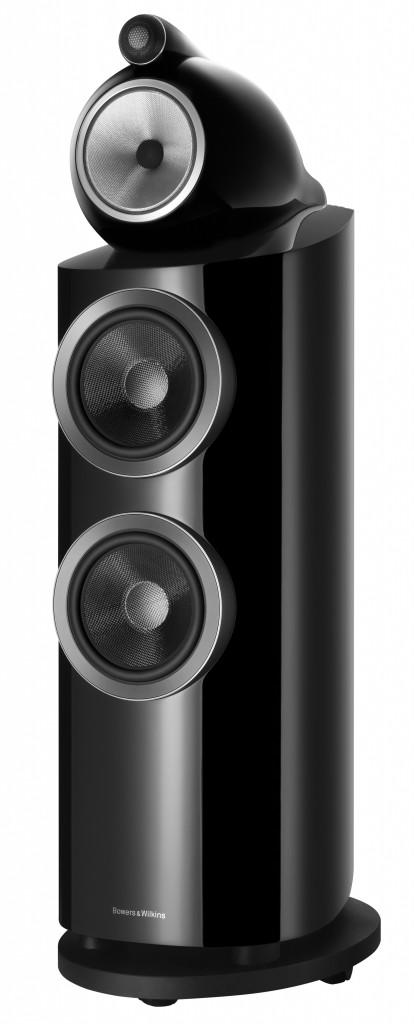 The World's Best-Known High End Speaker Brand
Bowers & Wilkins user surveys have shown that the firm's customers are especially serious about recorded sound and consider home music and movies significant lifestyle enhancements, pleasures they want to enjoy as fully as possible.
Combine that information with the fact that nearly all B&W owners queried in an independent poll said they would buy the brand again — an overwhelming 98% said they were satisfied with their purchases — and you'll know why this audiophile speaker brand ranks either number one or two in most of the dozens of nations where it's sold.
Bowers & Wilkins also ranks high on the list of speakers favored by recording professionals. To cite just one example, B&Ws have long been fixtures at London's Abbey Road Studios, where they've been used while recording The Beatles, U2, David Gilmour, Michael Nyman, Groove Armada, The Thrills, and Pet Shop Boys, to name just some performers.
Halfway around the world, in California, 800 series models are used in surround-sound configuration at the famed Skywalker Sound studios, the state-of-the-art Marin County facility that specializes in creating memorable movie sound tracks.
In-House Research Yields Huge Dividends
Bowers & Wilkins was the first company in the industry to make extensive use of computers when designing and analyzing speakers, an advancement that mirrored its insatiable passion for researching sound reproduction. The investigation is ongoing, and the result is audibly apparent in every new B&W model.
80

0 series loudspeakers employ tried and true technologies that the company has improved upon again and again since introducing the original 801. That fabled model established what is now an 800 series tradition — isolating drivers for purer, more balanced sound.
All 800 series speakers also include Bowers & Wilkins' specially-braced Matrix bass cabinets, which the firm patented in the 1980s. They're essential to the speakers' formidable dynamic capability.
Another important company innovation is the Kevlar midrange driver, which the firm enhances with an outer cone support that's often referred to as surroundless. It's a superior wave terminator, and it significantly enhances the natural quality of reproduced sound, especially in the frequency segment that covers the human voice, one to which the ear is especially sensitive.
The Bowers & Wilkins diamond dome tweeter results in astounding transparency. Company research shows that diamond more closely approaches the ideal for a tweeter material than any other used to date. (The hypothetical ideal would be a substance that combines infinite stiffness with zero mass.)
Along with acclaimed sound, Bowers & Wilkins 800 series speakers offer a noteworthy lack of fussiness in regard to placement, appealingly distinctive shapes, and exquisitely-finished cabinets.
Meet John Bowers
B&W's achievements began with the vision of one man, John Bowers.
In the 1960s, John began building speakers in the back of his small electronics store in Worthing, just a few miles from the well-known resort town of Brighton on England's southern coast. He and an army friend had opened the store together, but John ultimately decided to focus on designing and manufacturing speakers.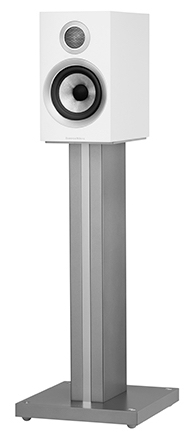 In 1966, John and a staffer named Peter Hayward spun off a firm that would do that.
John said at the time, "The best loudspeaker isn't the one that gives the most. It's the one that loses the least." B&Ws continue to reflect that credo.
If humble beginnings make John Bowers sound like a tinkerer, rest assured he was actually a probing, detail-oriented perfectionist, and a genuinely multi-faceted human being as well.
During World War II, he served in Special Operations, gathering intelligence transmitted by radio from agents working behind enemy lines. His contacts included Violette Bushell Szabo, an extraordinary young woman who had managed to re-establish a decimated French resistance network. She consistently passed critical information on to John before she was captured, interrogated under torture and executed at age 23. (Szabo was posthumously awarded the George Cross by the British and a Croix de Guerre by the French.)
John, who died in 1987,  was also an avid photographer. The quality of his work led to a firm friendship with a fellow lensman named Antony Armstrong-Jones, who married HRH Princess Margaret, Queen Elizabeth's sister, and was subsequently known as the Earl of Snowdon.
Click here to see a John Bowers portrait by Snowdon
John treasured classical music, and his wholehearted commitment to its reproduction, both in homes and in recording studios, led him to establish a research and development laboratory. In operation since 1976, it's located in Steyning, a town north of the firm's Worthing factory.
That facility was the first to take significant advantage of computers in loudspeaker design and analysis. It was unprecedented at the time, and it continues to provide the products engendered there with cutting edge benefits.