Your McIntosh Resource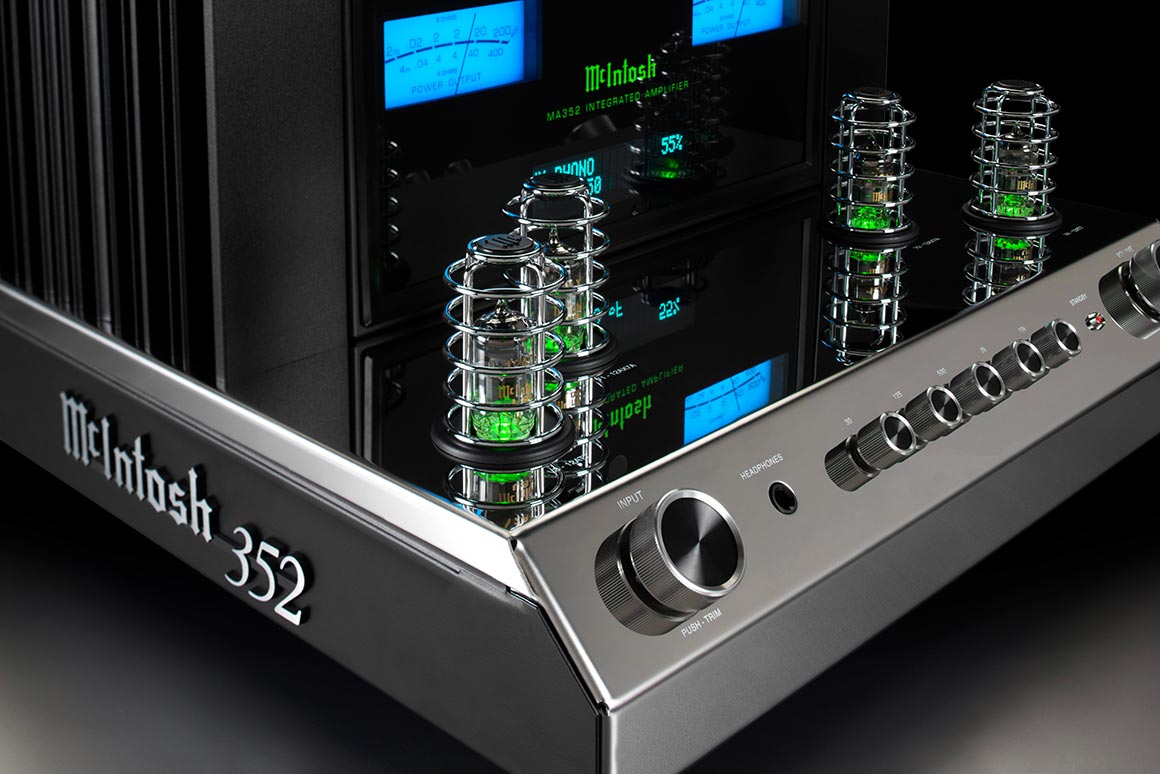 At Lyric, Every McIntosh Component Comes With Our Unrivaled Expertise
The fact that we're America's oldest high end audio retailer makes us a valuable asset for McIntosh component purchasers. So check out the gear below, then stop in for a chat with one of our veteran audio specialists. You'll take comfort in knowing that all equipment you buy from us includes the Lyric Advantage.
Don't Miss These Two Featured Products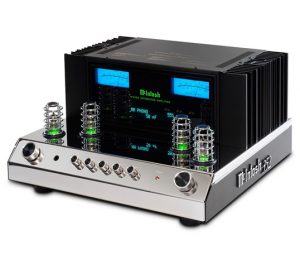 The remote-controllable MA352 and MA252 employ vacuum tube preamps and solid state stereo amps for sound that's both musical and muscular. Each has its own phono stage, and an appearance that evokes the legendary McIntosh MC275 amplifier.
The MA352's amplifier is conservatively rated at 200 watts-per-channel into 8 ohm loads, and it incorporates a 5-band tone control adjustable via knobs on its striking chrome faceplate. Classic blue watt meters are employed as well.
The MA252's amp is rated at 100 watts-per-channel into 8 ohms.
Here are some other key features these superb integrated amplifiers have in common.
Patented Power Guard technology: This circuit monitors the output signal for overdriving and makes real time micro adjustments to the input signal to prevent harsh sounding clipping that could damage your speakers.
The McIntosh Sentry Monitor, a fuseless protection system that disengages the output stage before current exceeds safe operating levels and resets automatically when operating conditions return to normal.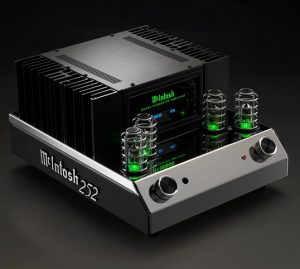 McIntosh Monogrammed Heatsinks, which are connected to advanced high current output transistors that minimize warmup time.
A High Drive headphone amplifier for increased gain and output power; it's optimized for virtually all headphone types.
The McIntosh Headphone Crossfeed Director (HXD), a system that gives audiophile headphone listeners the imaging they're accustomed to hearing from fine loudspeakers.
Home Theater Pass Through, which allows seamless integration with home theater systems.
Power Control, to send power-on and power-off signals to linked McIntosh components for easy system startup and shutdown.
Data Ports for transmitting remote control commands to connected source components.
Learn More About Hi-Fi's Oldest Audiophile Brand By Clicking These Links
Important McIntosh Benefits   The Rich McIntosh Heritage