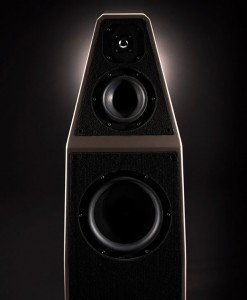 Does Wilson Make The World's Best Speakers? Many Think So.
WAMM, WHOW, Grand SLAMM! It's enough to make you wonder WATT in blazes is happening?
No, this isn't a discourse on pop art paintings that resemble blown up comic book panels. It's an introduction to the venerated loudspeaker designer, David Wilson, who has used those terms as model designations.
Don't let the names mislead you. Wilson speakers deliver far more than the blunt-force bass that they imply. Dynamic power, always a Wilson hallmark, is just one reason audiophiles revere the brand. Countless devotees will tell you, without hesitation, that Wilson speakers have it all.
We concur. Wilsons are forcefully dynamic yet highly detailed, fast and distortion-free, exceptionally transparent with true-to-life timbre, and as spatially correct as any loudspeaker has ever been.